Increases Happy Hormones
Reduces Stress Hormones
Improves Skin Health
What is
psychodermatology?
There is an independent branch of science dedicated to the study of the skin-mind connection: PSYCHODERMATOLOGY (Psychology + Dermatology)
The skin and mind are tightly linked through Neurotransmitters. Stress, worry, and insomnia exacerbate numerous skin problems such as acne, dark circles, wrinkles, among others. But now there's a solution that works — long-term.
The route to healing your skin for good is through the mind.
THE SEREKO SOLUTION
We take care of your skin's well-being by restoring our sense of calm. Our clinically-tested products resolve skin issues, ease the effects of stress, and make your skin glow from the inside out.
SEREKO's NeuroCalm® Blends (patent pending) increase serotonin ("happy hormone"), reduce cortisol ("stress hormone"), and balance neurotransmitters, ("message carriers" between nerve cells) — thereby reversing the effects of mental stress on your skin.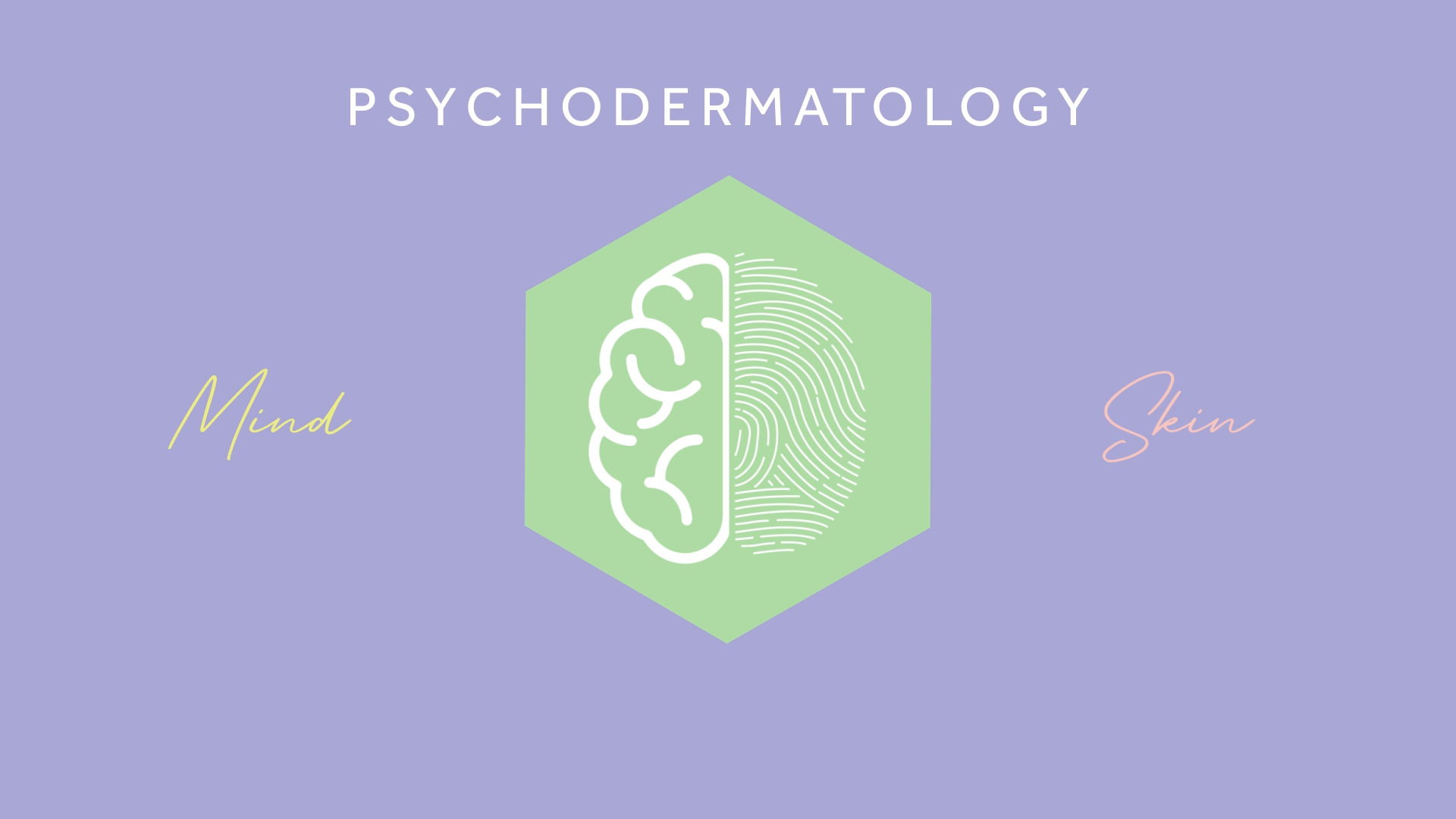 Sereko signature
The Power of NeuroCalm®
Psychodermatology powered NeuroCalm® - A revolutionary approach to skincare that reverses the effects of Mental Stress on your Skin.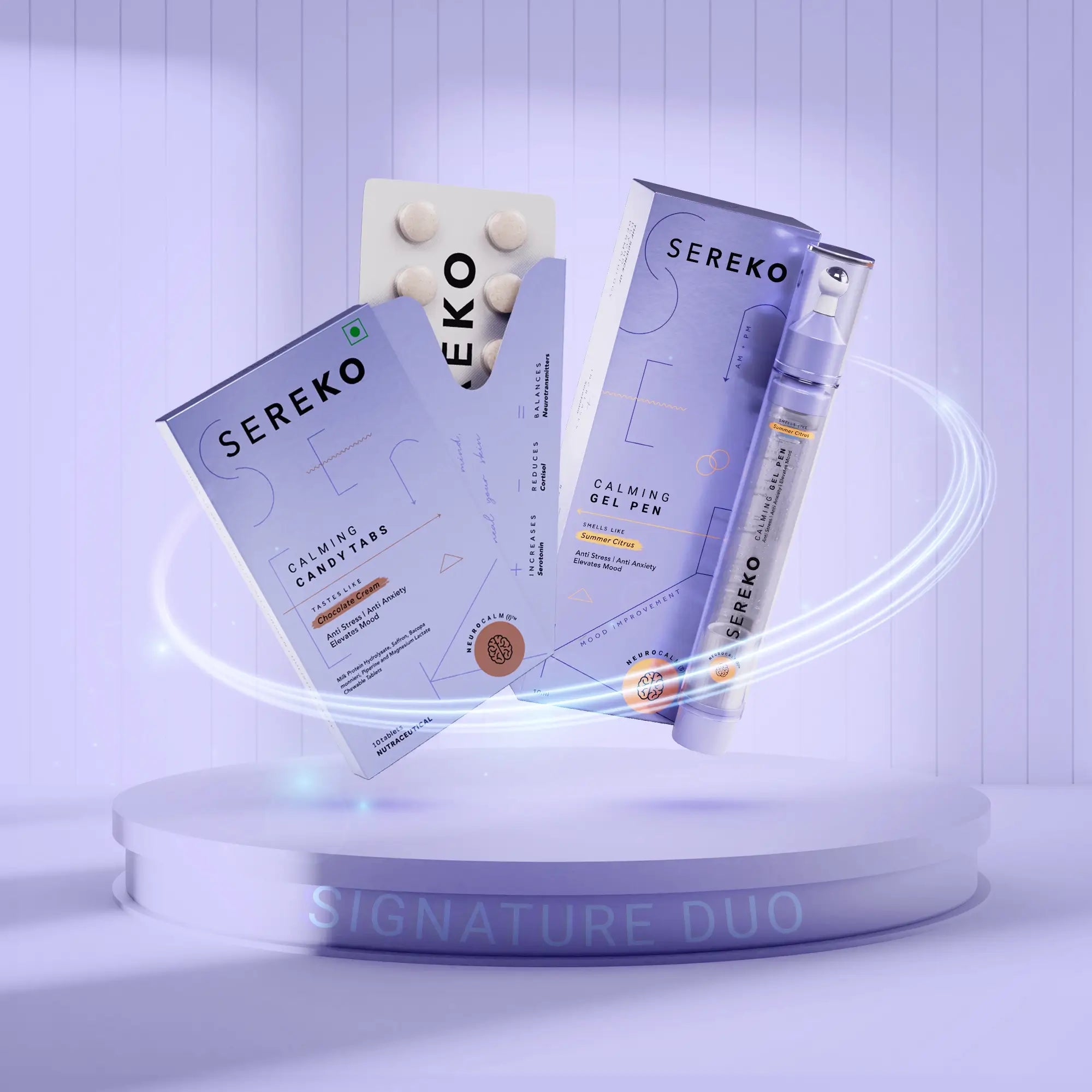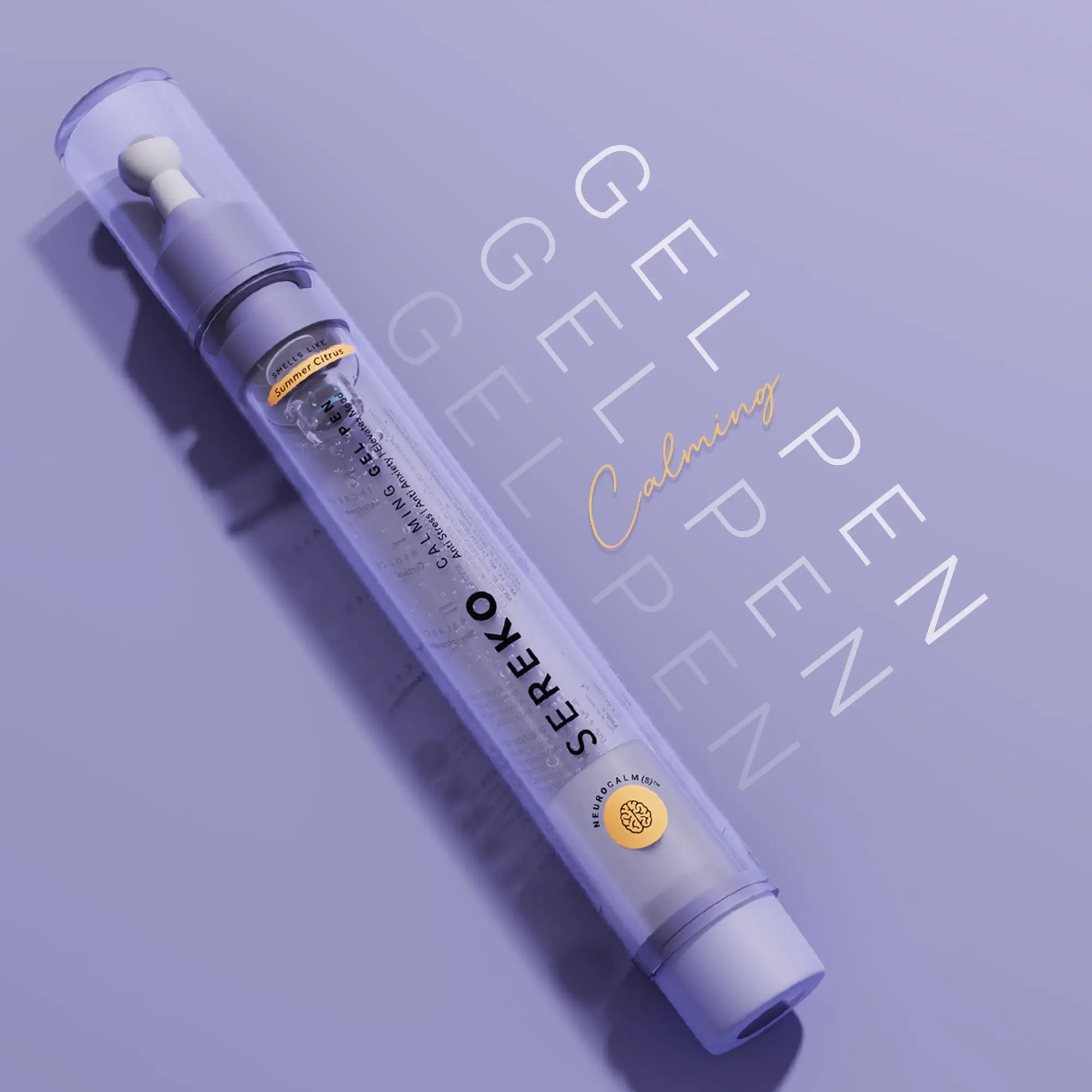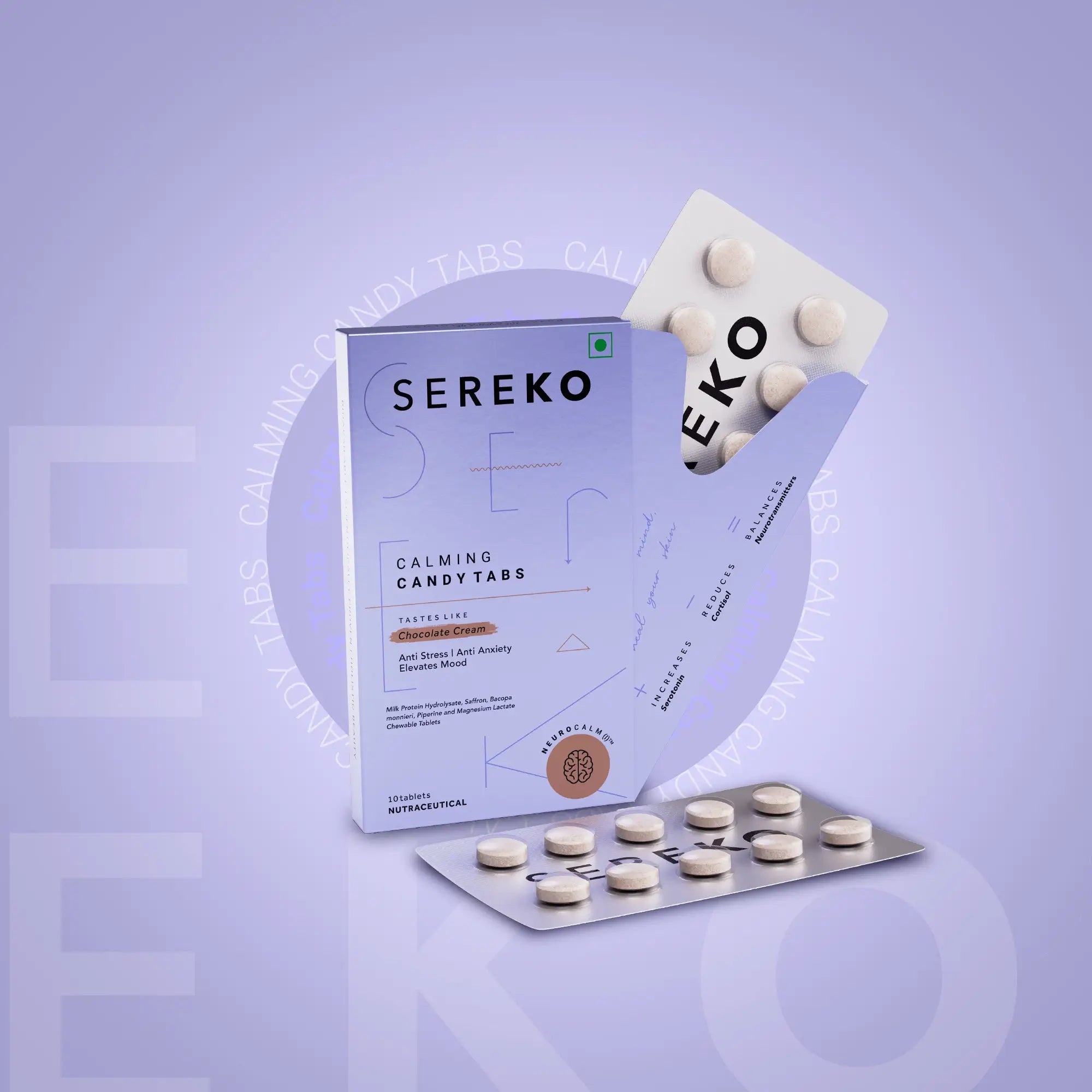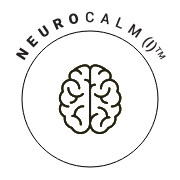 Anti - Anxiety

Anti - tiredness

Anti - Stress

Anti - Mood Swings
"The value of psychodermatological solutions have become inevitable in curing skin ailments. The link between the mind and the skin involves the reciprocal influence of psychological states such as stress and emotion and the physical reactions of the skin or exacerbation of pre-existing symptoms."
routine
The Clarifying Classics
Formulated by experts, with natural Acerola Cherry, this Vitamin C range provides 50X more glow.
Shop Now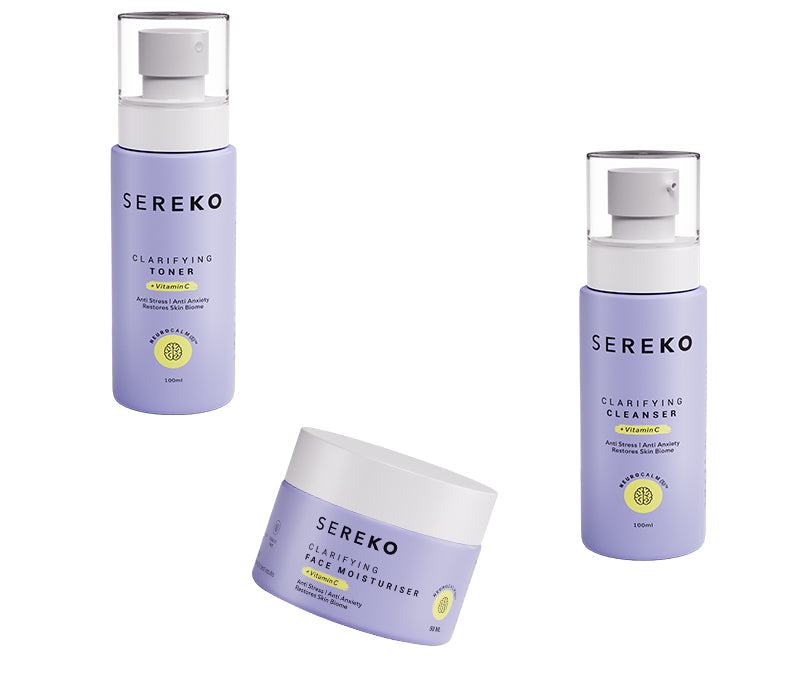 routine
The Clarifying Classics
Formulated by experts, with natural Acerola Cherry, this Vitamin C range provides 50X more glow.
Shop Now
Cleanser
The SEREKO Clarifying Cleanser is formulated with Acerola Cherry, Witch Hazel Extract, and Turmeric Oil to provide your skin with noticeable brightening and deep pore cleansing within 2 weeks.
Moisturiser
SEREKO's Clarifying Face Moisturiser is a special blend of 15+ active ingredients like Acerola Cherry Extract, Sea Buckthorn, Niacinamide and Turmeric Oil specifically formulated to give you smoother, radiant skin in just two weeks.
Toner
The SEREKO Clarifying Toner is formulated with a combination of Acerola Cherry, Niacinamide, Green Tree Extract, and Tea Tree. It re-activates NeuroCalm(s)™, maintains the skin's PH levels and provides antibacterial protection, which in turn minimises the number of outbreaks that occur.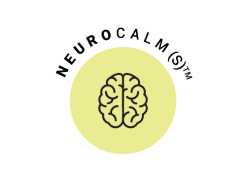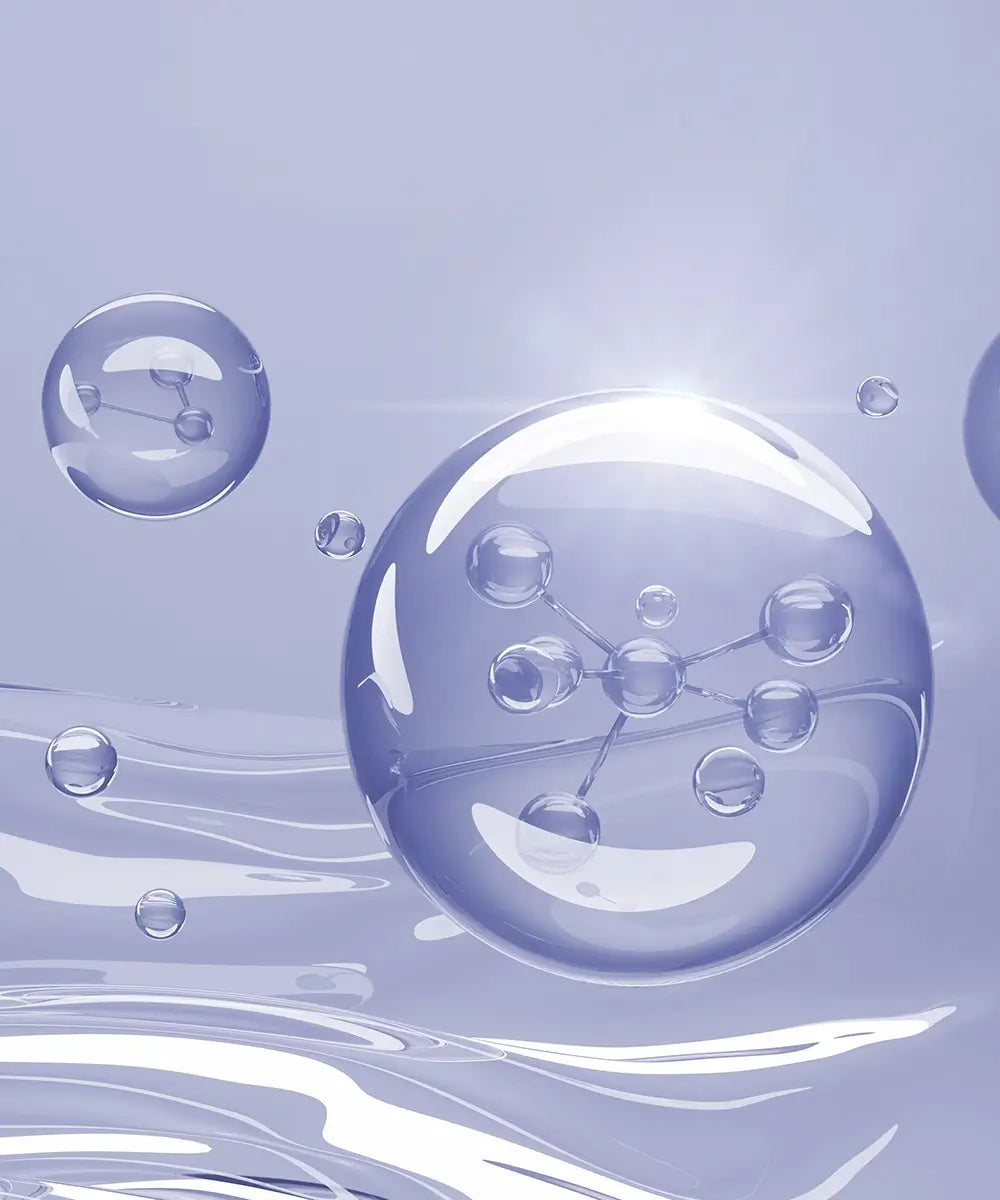 About Us
We believe beautiful skin begins with the mind.
The world is stressful. But skincare need not be. Our unique formulas are designed to nourish your mind and skin, leaving you with a radiant, healthy glow.
Our story
Mind journal
Recurrent acne getting on your nerves? SEREKO debunks skincare with science.
Your acne often tells you what is wrong with your body. If you have gone through the continuous frustrating cycle of cystic recurring acne, inflammation, and healing then you should probably take a hard look at your everyday lifestyle.
Mind Journal
Click
for next
faqs
All your questions,
now answered.
What is psychodermatology?

Psychodermatology is the study of the connection between psychological factors and skin health. It studies and treats skin conditions through a holistic lens by understanding the psychological effects of skin issues.

The reason psychodermatology looks at the mind-skin correlation is that the nervous system links both emotional and psychological stress can cause skin issues such as acne, psoriasis, hives, eczema, and rosacea, among others. With this treatment approach, patients can better manage the emotional issues of these skin conditions and improve their overall well-being.
Are these products habit-forming?

Psychodermatological products are not considered habit-forming, as they do not contain addictive substances and do not cause physical dependence or withdrawal symptoms.

Our skincare products are safe to use as directed and do not pose a risk of dependence or addiction. They are non-habit forming and safe for daily usage.
Are these products safe for everyday use?

Our products are designed for everyday use and can be used in tandem with other skincare products that are already on your shelf.

For the best results with psychodermatological routines, it is imperative also to do your best to address any underlying psychological factors that may be contributing to your skin condition. This may involve using other stress management techniques, such as mindfulness or relaxation exercises.
Are these products dermatologically tested?

Dermatological testing is a process in which a product is evaluated for its potential effects on the skin, including its irritancy, sensitisation, and potential for causing adverse reactions.

Our psychodermatological products undergo dermatological testing to ensure their safety and efficacy. The testing is conducted under the supervision of a dermatologist, and the results are carefully monitored and analysed.

If you have concerns about the safety or efficacy of a particular psychodermatological product, feel free to get in touch with any questions.
How do I know which regimen works for me?

Remember that everyone's skin is unique, and what works for one person may not work for another. Determining which skincare regimen works best for you may involve a bit of trial and error, as different products and treatments may have varying levels of efficacy for different individuals.

However, you can take a few steps to help identify which regimen may work best for you. By working with a dermatologist, keeping a skincare journal to note changes, and being patient and consistent with your treatment plan, you can help identify which psychodermatological regimen works best for you.
What happens if I stop using a product?

Stopping the use of our products will have varying effects depending on the product and the individual's skin condition. By and large, you'll be fine! We just always advise caution.

As the use of any of our products is paused, cortisol levels and skin conditions revert to pre-use levels. Discontinuing a product used to treat a skin condition having psychological implications, such as acne, eczema, or psoriasis, should be done carefully and gradually.
Are the products Vegetarian?

SEREKO products are made with internationally sourced, naturally derived ingredients. Our skincare products are all vegan, and nutraceuticals are vegetarian.
Put your mind at ease