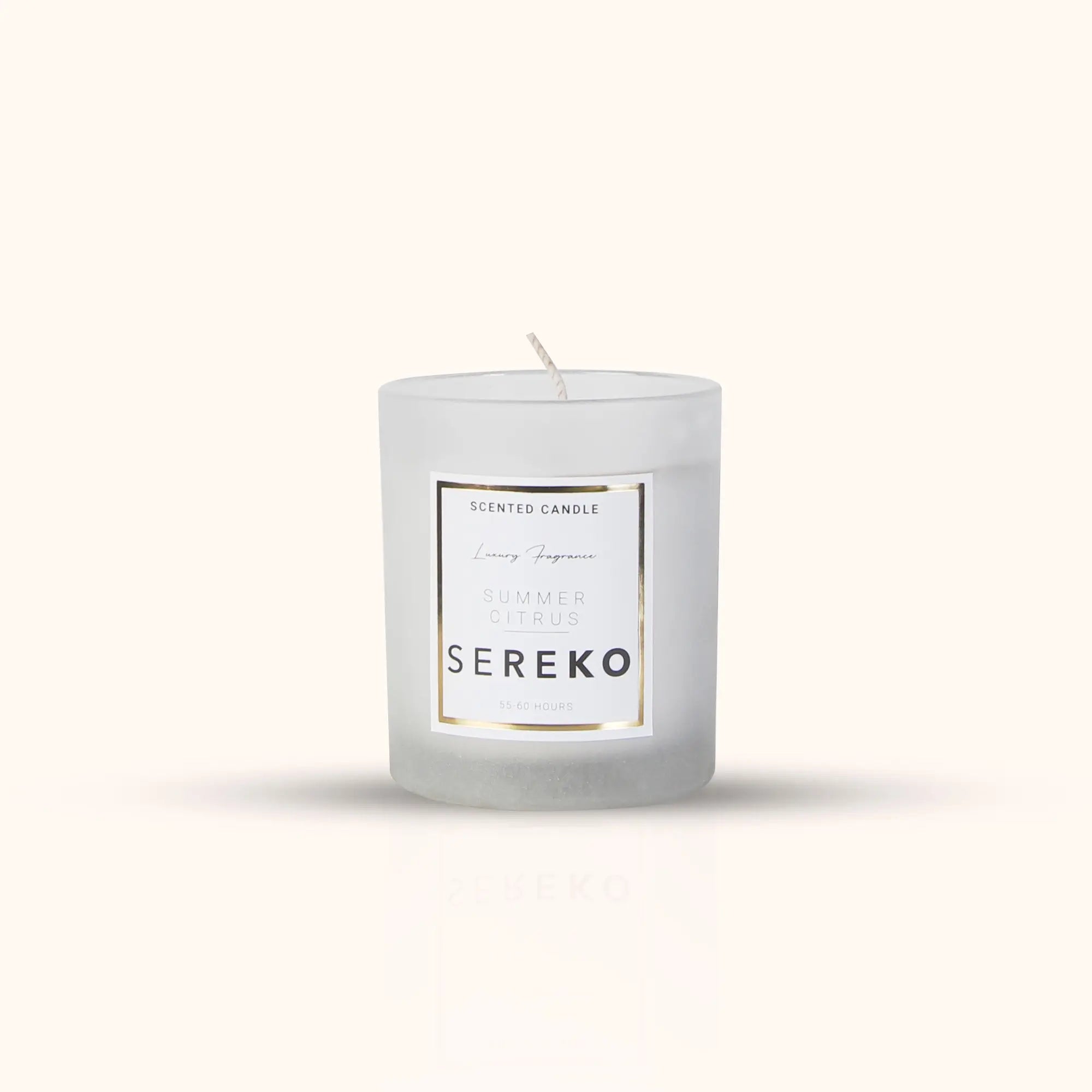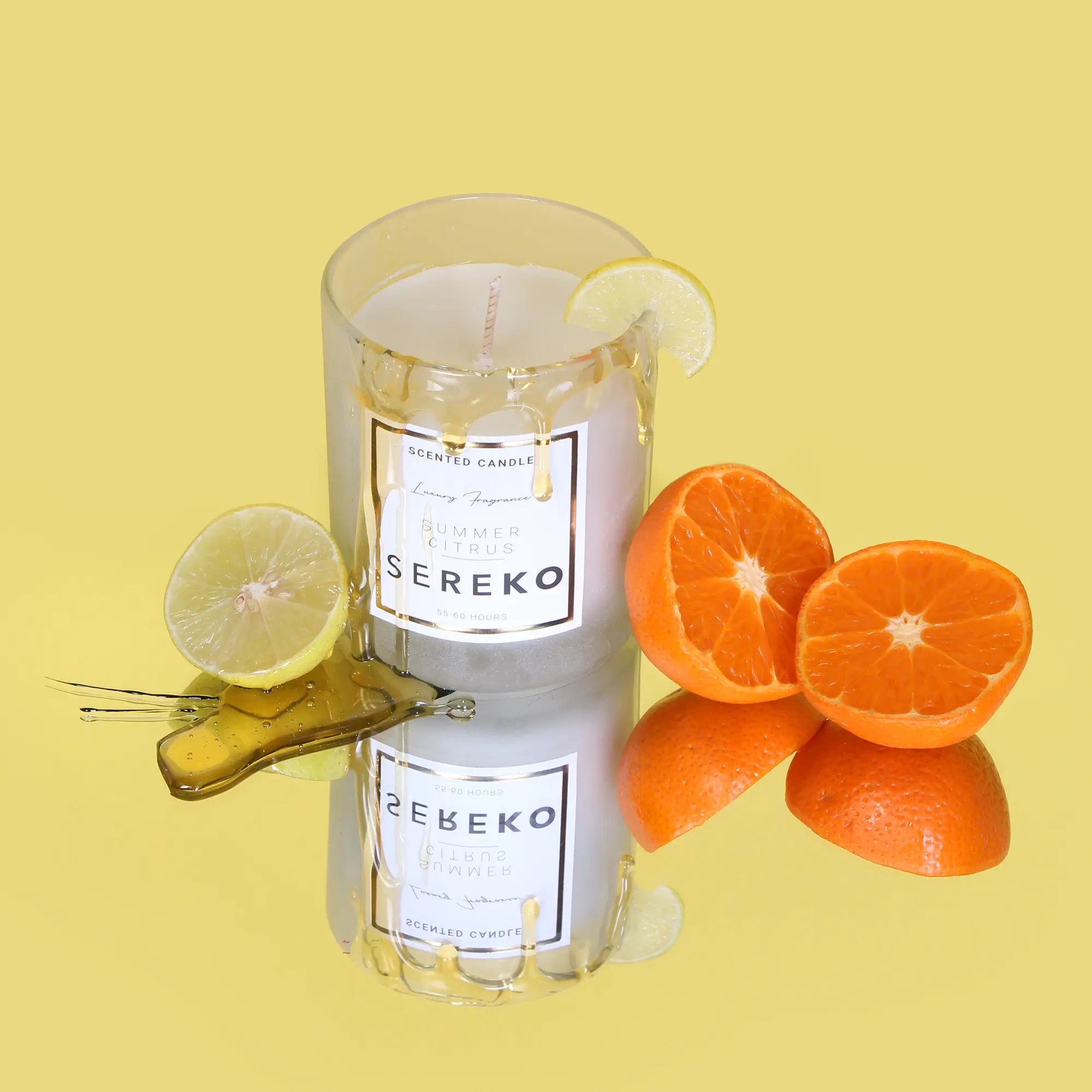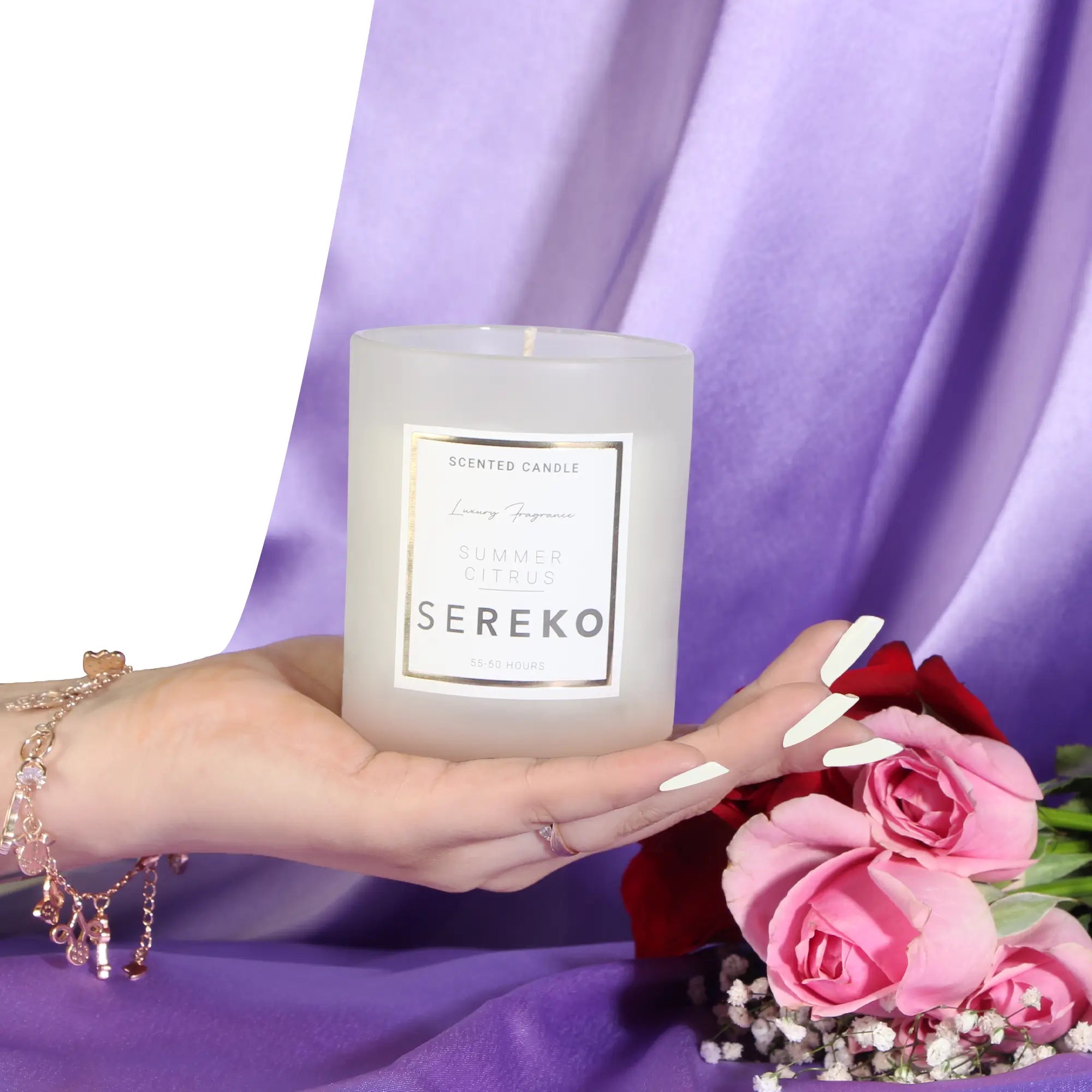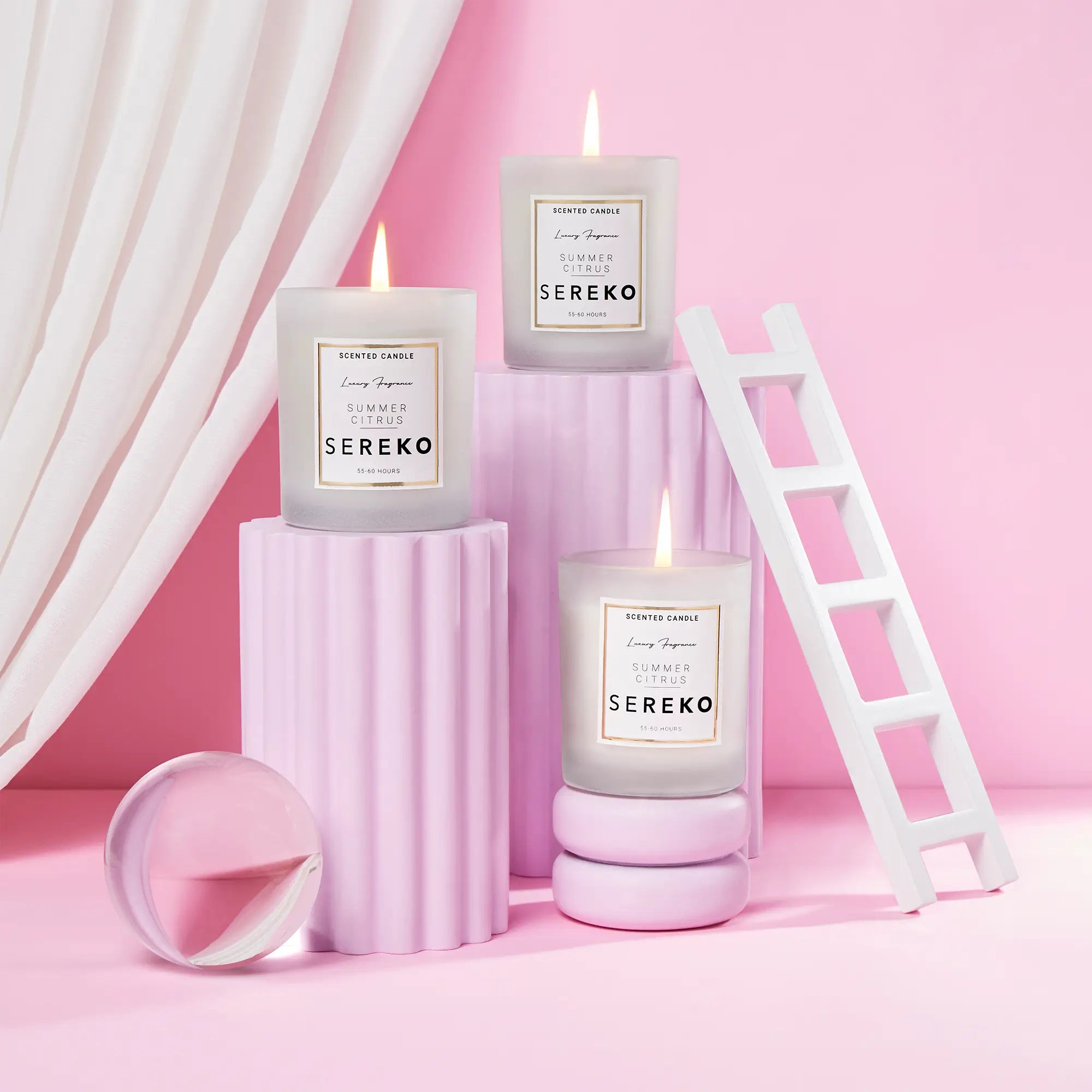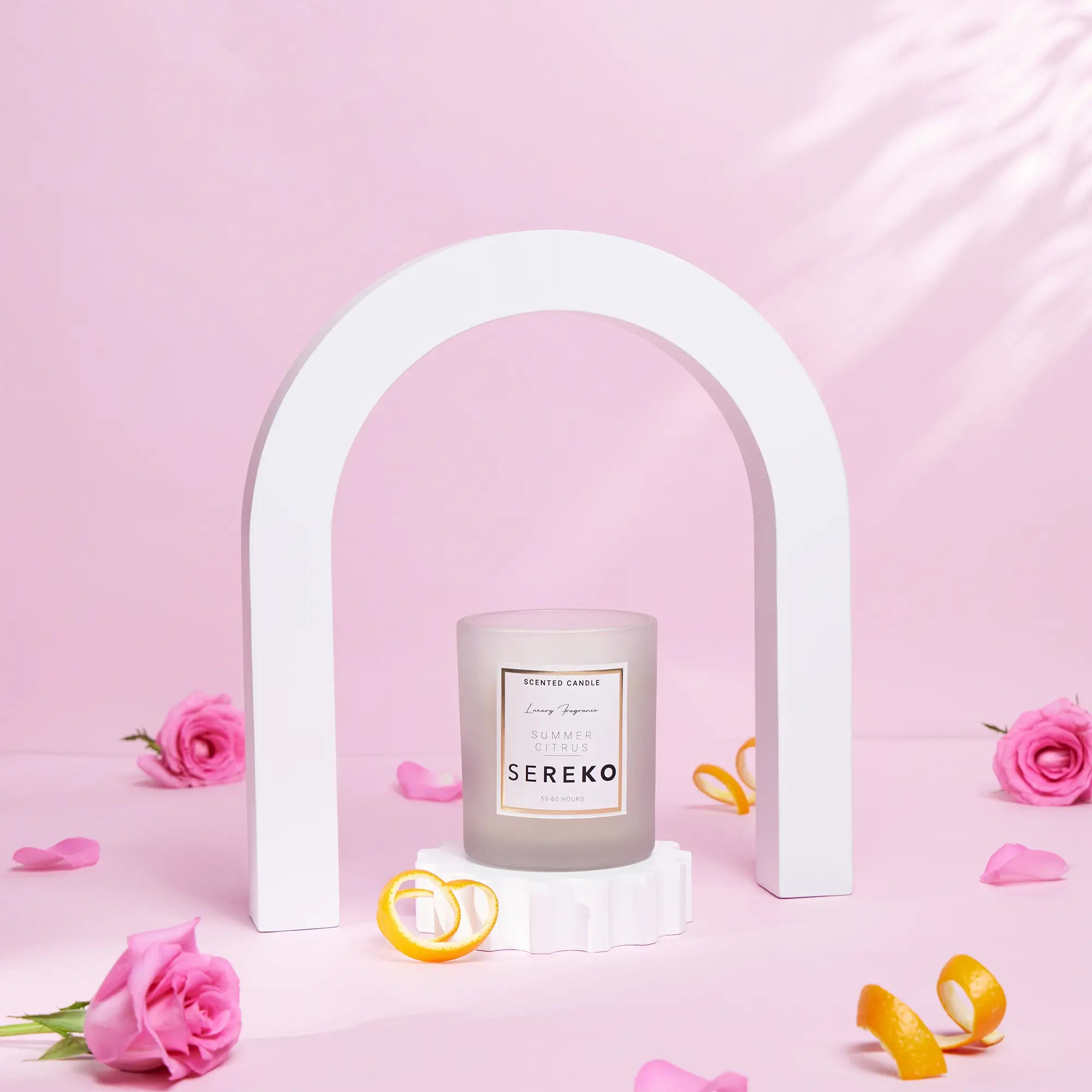 Summer Citrus Scented Soy Candle
SHIPPED TODAY WITH EXPRESS DELIVERY
REASON TO LOVE
• Infused with refreshing notes that'll ease and tranquil the state of mind
• 100% pure soy candle with an organic wick
• The candle is completely sustainable and burns for 55-60 hours straight
• The fragrance is comforting, relaxing and refreshing
FRAGRANCE NOTES:
Top Note:
Summer Citrus (Majorly Orange)
Heart Note:
Cherry & Honey
Base Note:
Champagne and Flower Bouquet (Gardenia, Peony, Rose Ivy)
• Light up during your skincare routine to elevate the experience and promote relaxation through aromatherapy.
• Use it to elevate your bath or shower routine.
• Enhance your relaxing "me time" be it reading or jamming out to music at 2 am.
• Light it up to enhance your dinner parties or game sessions.

• Our Summer Citrus Scented Soy Candle has an energising top note of Citrus, heart notes of cherry and honey, base notes of champagne and a sweet flower bouquet of gardenia, peony and rose ivy. • The sweet summer fragrance of the candle makes it a perfect gift accompaniment to light when performing your skincare rituals at the end of a long, stressful day. • The summery citrus and floral notes are energising, and luxurious and leave you feeling rejuvenated and renewed.
Freshly Made
SEREKO is at the forefront of Psychodermatology, a new field of science that explores the link between the mind and skin.
We believe that the mind and skin are interconnected, and stress can have a negative impact on the skin. Our philosophy is all about "beauty from within". All our products are equipped with our patented NeuroCalm™️ formula and natural ingredients, designed to help with various skin problems and reduce stress. We believe in both internal and external serenity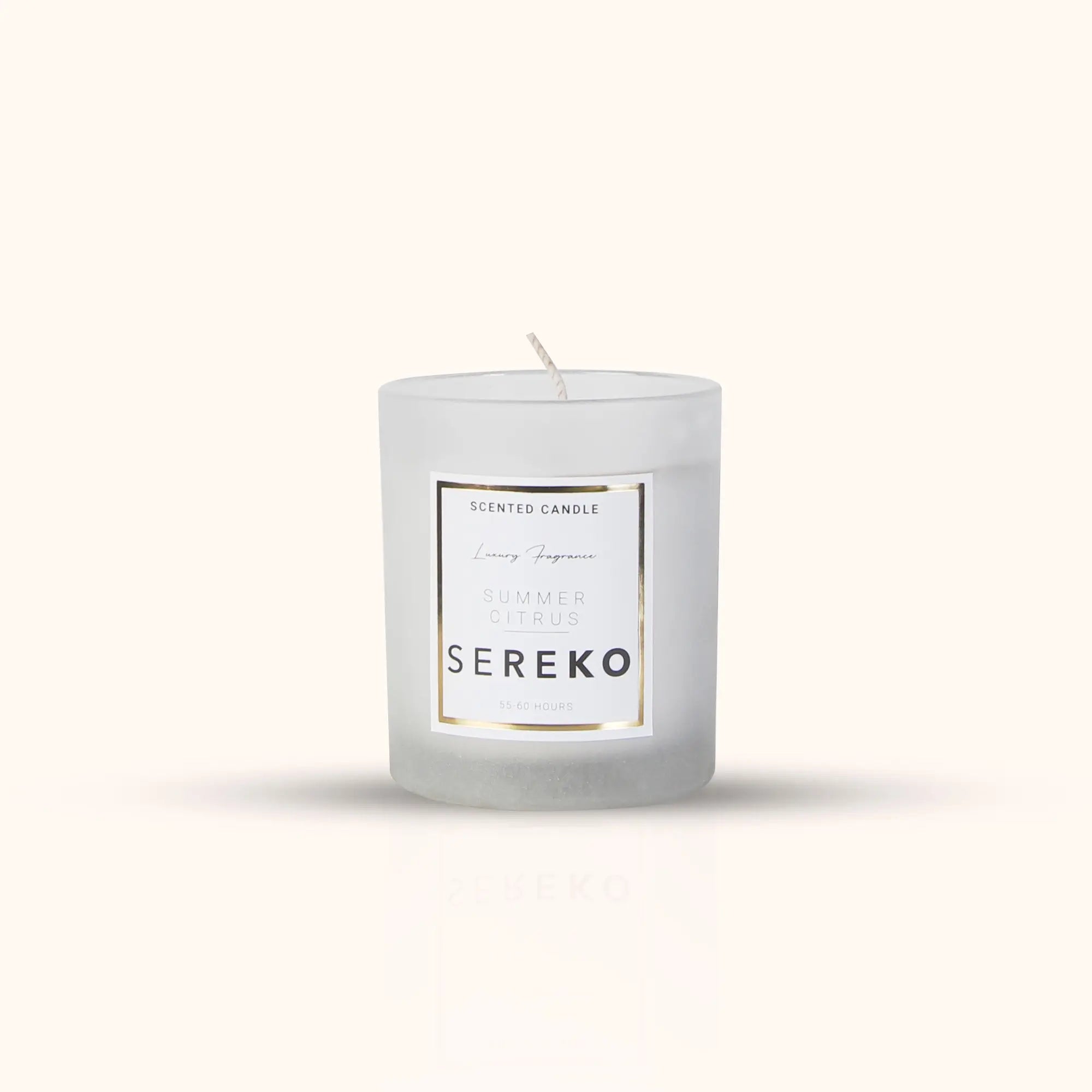 Recommended regime
This product has no reviews yet.